My research focuses on race, class, gender, and region, with a particular emphasis on black southern cultures as lived by southerners and as represented by southern cultural elites and corporations. I have written on southern hip-hop in Hip-Hop in America: A Regional Guide and in the urbanization volume of The New Encyclopedia of Southern Culture. I've also written on Tyler Perry for the encyclopedia's media volume.
Recent Work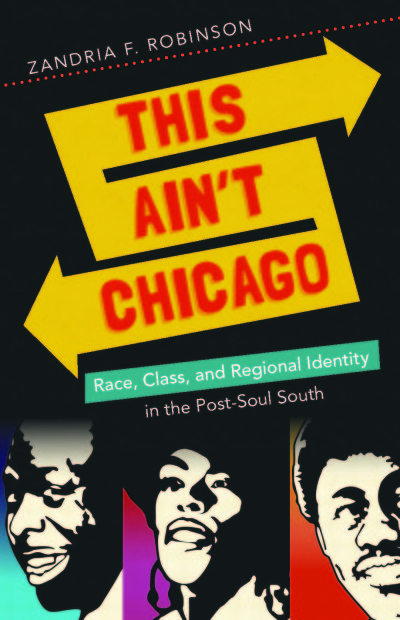 This Ain't Chicago draws on five years of ethnographic research in Memphis and analysis of black southern popular culture to examine how black southerners in the post-civil rights South talk about the intersections of race, class, gender, and regional identity. It's out. You can buy it. If I see you and I got it, I'll sign it.
"Gotta Sing on the Beats They Bring Us: Gender, Class, and 21st Century Blueswomen's Epistemology"
Drawing on Erykah Badu's corpus, this piece outlines a blueswomen's epistemology that blends third wave black feminist sensibilities with an emergent fourth wave black feminist discursive analysis. Out in the Spring 2014 issue of Issues in Race and Society: An Interdisciplinary Global Journal. Watch the talk at the Blues and The Spirit Symposium at Dominican University from which this paper developed.
Repositioning Race is an edited volume of papers from the 40th annual conference of the Association of Black Sociologists, held in Atlanta, Georgia in 2010. The volume considers the continuing significance of race in the age of Obama, as well as the continuing and distinct importance of black sociological inquiry in advancing social justice for marginalized groups in the 21st century. Also out. You can buy that, too.
Coming Up
Chocolate Cities 
(University of California Press, 2017)
My colleague and ride-or-die friend Marcus Anthony Hunter and I are on a mission to reimagine the way sociologists think about black urban life. Our Annual Review of Sociology article is a preview of our orientation in the book, which begins with Malcolm X's premise that the South is everywhere below the Canadian border. Combining demographic data with cultural analysis, we traverse the various black Souths–up South, down South, out South, and beyond–black migrants made in rural towns, neighborhoods, and chocolate cities across the country.
Soul Power: Race, Place, and the Battle for the Memphis Sound 
(University of North Carolina Press, 2018)
Soul Power tells the intertwined story of the Memphis soul sound and its Soulsville, USA community, chronicling how battles over ownership of the sound–between neighborhood residents, foundations, non-profit organizations, and gentrifiers–shape ideas about race, place, and neighborhood change.